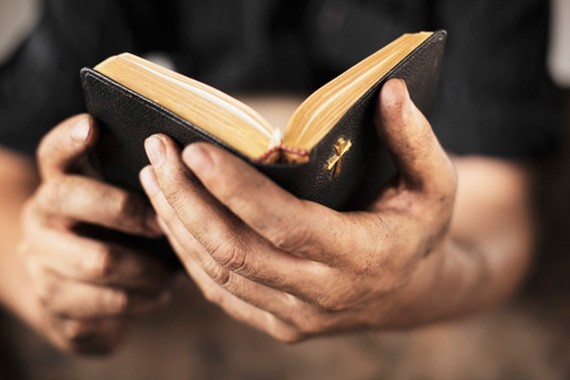 Focus: I want us to focus today on Psalm 68:5, which is a good Psalm for us to look at because when we start thinking about who a father is, the first model father is our Heavenly Father. In verse Psalm 68:5, it says "a father of the fatherless", "a judge of the widows is God in his Holy habitations." A compatible scripture in Joshua 7:7 says, "Be strong and very courageous, be careful to obey all the laws my servant Moses gave you. Do not turn from the left or from the right that you be successful wherever you go."
What is a Father?: Many of us don't know what a model father is unless we were fortunate enough to have a good father. Many of us have had people in our lives to be father figures. And we are thankful to having those people in our lives. Three points:
A father is a preserver. He preserves our legacy and our inheritance.
He is a provider. He provides for the family even when things are difficult or hard. He is a committed person.
He is a praiser. He leads his family in praise and in worship unto God. You need to be a worshiper now-a-days and show your family how you need to praise Him. So many times, we beg God and we don't even take time to give God thanks and praise for what He is doing and has done in our lives, even now.

Word of Encouragement: I want to give a word of encouragement to our men today on Father's Day to stay at it, to stay in the race, to not give up. So many times, in the bible, God is charging the men of God to be strong. It's easy to give up. It's so easy to say I'm not going any further, but God is saying to us, "No, you go the next level".
Most of my time with my father was when he was working; I was his helper, his assistant. Other times we would talk when he was cutting my hair. I think about how my father would say, "go the extra mile". My father taught me that You need work was intrinsically good. Be the best that you can be, no matter what job you have. It must be good enough for God's. You are not working for man; you are working for God. He was excellent in what he did. He worked three jobs.
A Real Man: So many times, people expect people to give them something. You see a real man is a provider. Whatever it takes, I'm going to do it. Wives, appreciate your husband. "Thank you, honey". If you want him to be a hard worker, encourage him. You must be supportive of him. That's how you motivate a man, by encouraging him. It's about providing that nourishment. Men, we need to provide the things our wives need. You need to be consistent by being there for her all the times, the good and bad times. They need your emotional support.
So many men turn from the left and to the right. You must stand true to your principles, no matter what. We must be must consistent; there is nothing wrong with being faithful to your wife. There's nothing wrong with not letting your eyes wander. There are a lot of attractive women in the world, and you can acknowledge that they are attractive, but you don't stay there. You acknowledge it and keep on moving. We have to be the protectors of our wives. We have to be the covering of their wives. You're going to have to take some hits with the covering. You are covering something, so it's going to hit you first. You are the provider for that person. Men should not be lazy; do something. Don't lay around during the day and get up late. It's true that the early bird does get the worm.
Preserve your legacy of love. I think about how you should try to love your wife, even as Christ loved the church. There is so much selfishness now. You should show love and kindness for your wife at all times, at every opportunity. And, wives should do the same thing. Say something encouraging to him as he's on his way out. Appreciate what he is doing. That's the blessing that we need; men have to be strong and very courageous. Keep the commandments that God has given you to keep. Keep His promises. Read the Word of God. If you're going to be really successful, you got be a praiser and a prayer. You must pray over your house, wife, children. I appreciate genuine prayer. With anything we do, it has to be the right motive. Are you doing it for God or people? You need to pray unto the Father. Worship leaders are praying, and worshipping unto God. Then he'll hear us. If you give, you should give unto God. Put on the new man. All things have to be new. Ask God to fix you and make you the kind of man He wants you to be. Be a partaker of his devine nature. God's ultimate to Christlikeness? We do this by reading and heeding the Word of God, by studying Him and His life on this earth through the gospel and being filled with the spirit and doing the work of the Lord. For those who are called and those who the Holy Spirit convinces and enables to receive Christ. Such people have a new perspective and new mindset. Sometimes we need to put on the new man. If you want to make a change, don't wait until News Years, just get your bible out and read the Word. Ask God, "How do you want me to respond?"
Then we need to persevere. Privilege and power in the Kingdom. Today people are facing pressure in the work place, home, and politics. The only thing that can sustain us through pressure and to keep us from blowing up is God. He is able to keep the pressure under control. Have you ever eaten food cooked in a pressure cooker? Sometimes, it takes pressure to bring out the best of us. God wants to make us the best that we can be. It takes pressure sometimes. God tells us how to act, it can build our character